Single inlet centrifugal fans manufactured in galvanized steel, quality Z-275, and prepared for belt driven transmission.
The construction of the reinforced large series (R), is made with a cubic frame and a cast iron bearing support. The structure allows the assembly in four possible orientations by hand, providing a great rigidity.
The impeller is manufactured with inserted blades which gives the fan a high performance. The bearings are stiff, self aligning ball bearing type, sealed and lubricated for life.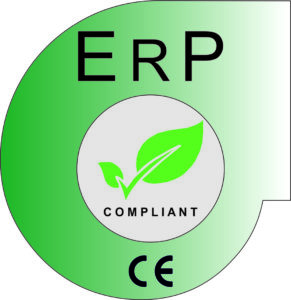 Large Series (Reinforced)
| Type | Size in Inches | Max. Speed (min) | Max abs power (kW) | Max. Air Flow (m2/h) | Max. Total Pressure (Pa) | Aprox. Weight (kg) | Technical data |
| --- | --- | --- | --- | --- | --- | --- | --- |
| TSA 20/10 – R | 20/10 | 1100 | 7 | 12300 | 1270 | 68 | |
| TSA 22/11 – R | 22/11 | 1000 | 7 | 15600 | 1240 | 75 | |
| TSA 25/13 – R | 25/13 | 900 | 10 | 20850 | 1290 | 89 | |
| TSA 30/14 – R | 30/14 | 750 | 11 | 28000 | 1180 | 120 | |