Double inlet centrifugal fans manufactured in galvanized steel, quality Z-275 for high pressures, with backward curved blades metal impeller with Airfoil blades and Forefinger.
All fans within the range have the following characteristics:
Optimally engineered for HVAC applications, high efficency, compact design, low power consumption, quiet operation.
Allows the mounting of support feet, motor support bracket or by a motor support bench.
The light series (L) is manufactured with support cross-arm.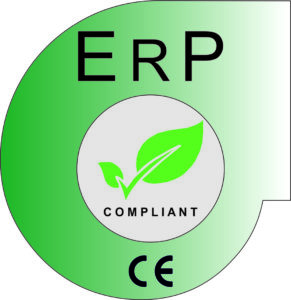 2 Poles (3.000 r.p.m.)
Fan
Power (kW)
Type
Size (mm)
0.75
1.1
1.5
2.2
3
4
5.5
7.5
11
15
18.5
22
30
37
45
55
TPF 315 – NPA
315
X
X
X
X
X
X
X
X
TPF 355 – NPA
355
X
X
X
X
X
X
X
X
X
TPF 400 – NPA
400
X
X
X
X
TPF 450 – NPA
450
X
X
X
X
X
TPF 500 – NPA
500
X
X
X
X
TPF 560 – NPA
560
X
X
X
4 Poles (1.500 r.p.m.)
Fan
Power (kW)
Type
Size (mm)
0.75
1.1
1.5
2.2
3
4
5.5
7.5
11
15
18.5
22
30
37
45
55
TPF 315 – NPA
315
X
X
TPF 355 – NPA
355
X
X
X
TPF 400 – NPA
400
X
X
X
X
X
TPF 450 – NPA
450
X
X
X
X
X
X
X
TPF 500 – NPA
500
X
X
X
X
X
X
X
X
X
TPF 560 – NPA
560
X
X
X
X
X
X
X
X
X
TPF 630 – NPA
630
X
X
X
X
X
X
X
X
TPF 710 – NPA
710
X
X
X
X
X
X
X
X
X
X
TPF 800 – NPA
800
X
X
X
X
X
X
X
X
TPF 900 – NPA
900
X
X
X
X
X
TPF 1000 – NPA
1000
X
X
X
X
6 Poles (1.000 r.p.m.)
Fan
Power (kW)
Type
Size (mm)
0.75
1.1
1.5
2.2
3
4
5.5
7.5
11
15
18.5
22
30
37
45
55
TPF 500 – NPA
500
X
TPF 560 – NPA
560
X
X
TPF 630 – NPA
630
X
X
X
X
TPF 710 – NPA
710
X
X
X
X
X
TPF 800 – NPA
800
X
X
X
X
X
TPF 900 – NPA
900
X
X
X
X
X
X
TPF 1000 – NPA
1000
X
X
X
X
X
X
X
X