High performance centrifugal motor-fan group for plenum assembly with a backward curved blades impeller, without housing and operated directly by an electric motor. The coupling between impeller and motor is made by a mechanised hub arrangement.
All the motors supplied are asynchronous, three-phase squirrel-cage of 2, 4, 6 and 8 poles, IP55, Class F.
Designed for ventilation and HVAC applications. The sizes from 250 to 450, the impeller is manufactured in fiberglass reinforced polyamide.
Horizontal and vertical mounting available.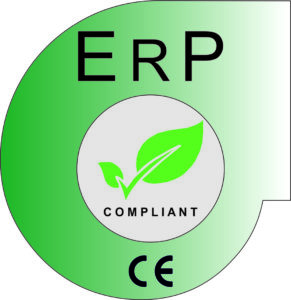 2 Poles (3.000 r.p.m.)
Fan
Power (kW)
Type
Size (mm)
0.37
0.55
0.75
1.1
1.5
2.2
3
4
5.5
7.5
Technical data
TPF 250 – TE
250
X
X
X
X
X
X
X
TPF 280 – TE
280
X
X
X
X
X
X
X
TPF 315 – TE
315
X
X
X
X
X
X
X
TPF 355 – TE
355
X
X
X
X
X
X
X
X
TPF 400 – TE
400
X
X
X
TPF 450 – TE
450
X
X
X
4 Poles (1.500 r.p.m.)