Double inlet centrifugal fans for low and medium pressures, manufactured in galvanized steel, quality Z-275.
Free output shaft for belt driven transmission. Includes double shaft end to facilitate the assembly in eight possible orientations.
The forward type impeller is manufactured with inserted blades which gives the fan great rigidity and high performance. The bearings are stiff, self aligning ball bearing type, sealed and lubricated for life. The four larger sizes include a cast iron bearing support.
The light series allows the mounting of support feet, motor support or by a motor support bench.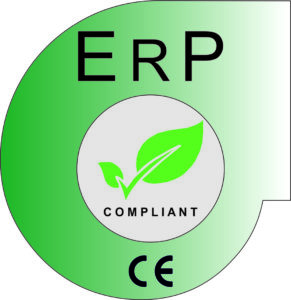 Type
Size in Inches
Max. Speed (min)
Max abs power (kW)
Max. Air Flow (m2/h)
Max. Total Pressure (Pa)
Aprox. Weight (kg)
Technical data
L
T2L
L
T2L
L
T2L
L
T2L
L
T2L
TDA 7/7 – L
7/7
2500
2400
1
1.5
3100
6200
880
750
5
11.5
TDA 9/7 – L
9/7
2000
1800
1.5
1.5
4250
8500
960
720
8.5
19
TDA 9/9 – L
9/9
2000
1800
1.5
1.7
5100
10200
930
700
9
20.5
TDA 10/8 – L
10/8
1700
1700
1.5
2
5150
10300
900
800
9.5
22.5
TDA 10/10 – L
10/10
1700
1700
2
2.5
6100
12200
950
810
10.5
24.5
TDA 12/9 – L
12/9
1500
1400
2.2
3
6850
13700
950
820
13.5
30
TDA 12/12 – L
12/12
1500
1400
3
3
8550
17100
950
700
15.5
34
TDA 15/11 – L
15/11
1200
1100
3
4
9700
19400
930
700
20.5
44.5
TDA 15/15 – L
15/15
1200
1000
4
5.5
12350
24700
930
610
24
52.5
TDA 18/13 – L
18/13
1000
900
5
6
13300
26600
1000
720
28
61.5
TDA 18/18 – L
18/18
1000
900
5
6
17300
34600
900
640
33.5
73