Double inlet and double impeller centrifugal fans for low and medium pressures, manufactured in galvanized steel, quality Z -275.
Free output shaft for belt driven transmission. Includes double shaft end to facilitate the assembly in eight possible orientations.
The forward type impeller is manufactured with inserted blades (tabbed construction), which gives the fan great rigidity and high performance. The bearings are stiff, self aligning ball bearing type, sealed and lubricated for life.
The semi-reinforced series construction contains two TDA series fans mounted in tandem on the same axis, reinforced with frames, forming a unit.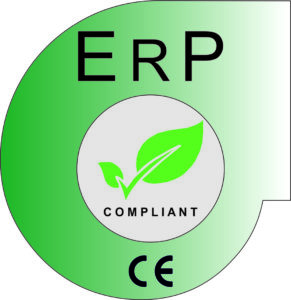 Modelo
Tamaño pulgadas
Vel. Máx. (min)
Potencia absorbida máx (kW)
Caudal máximo (m2/h)
Presión total máx (Pa)
Peso aprox. (kg)
Ficha técnica
SR
T2SR
SR
T2SR
SR
T2SR
SR
T2SR
SR
T2SR
TDA 7/7 – SR
7/7
2700
2500
1.2
1.5
3100
6200
960
770
6
13
TDA 9/7 – SR
9/7
2100
2100
1.5
2
4250
8500
1090
890
10.5
20
TDA 9/9 – SR
9/9
2100
2100
1.7
2
5100
10200
1000
830
11.5
22
TDA 10/8 – SR
10/8
1900
1900
2
3
5150
10300
1130
1000
12
25
TDA 10/10 – SR
10/10
1900
1900
2.5
3
6100
12200
1170
960
13.5
28
TDA 12/9 – SR
12/9
1600
1600
3
3.5
6850
13700
1260
1010
17
33
TDA 12/12 – SR
12/12
1600
1600
3
3.5
8550
17100
1050
800
18.5
40
TDA 15/11 – SR
15/11
1300
1200
4
5
9700
19400
1080
830
23.5
45
TDA 15/15 – SR
15/15
1300
1100
4.5
6
12350
24700
1000
700
27.5
60
TDA 18/13 – SR
18/13
1100
1000
5.5
7
13300
26600
1140
870
33
72
TDA 18/18 – SR
18/18
1100
1000
6
7
17300
34600
1020
750
38.5
82